The 2018 Torsk & Meatball Supper is on Sunday, November 11th beginning at 4pm at Seasons Cafe in Turkey Creek.
Please remember that advance reservations for the Torsk & Meatball Supper are required due to space limitations.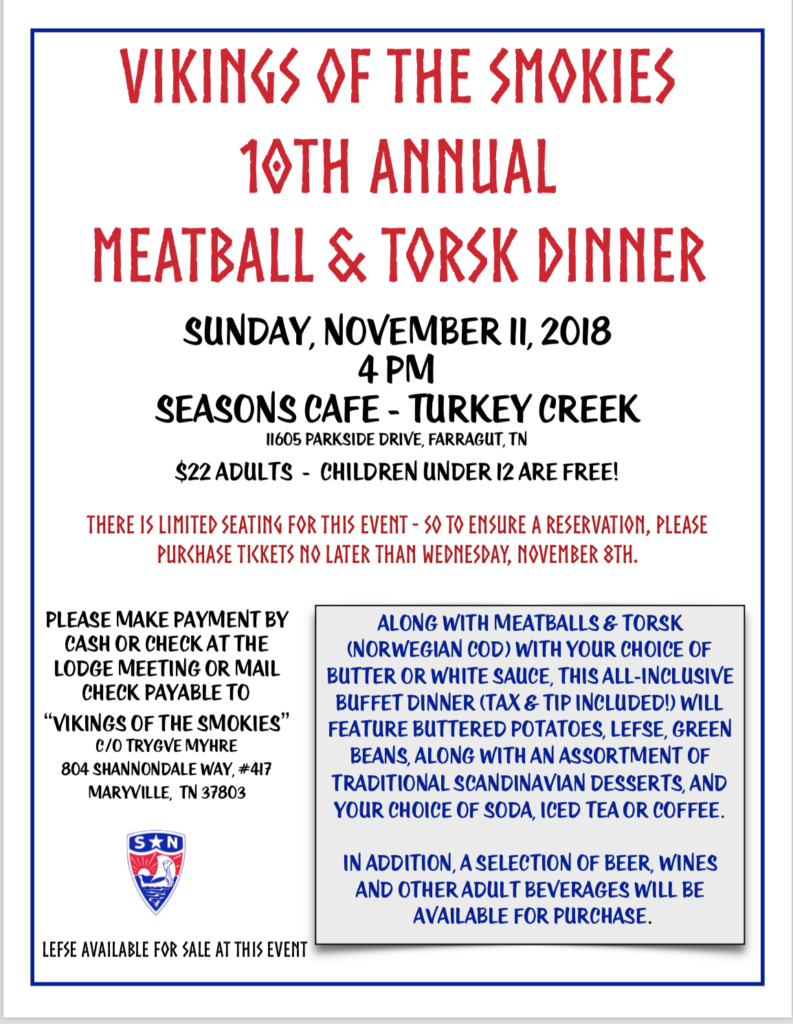 The Vikings of the Smokies Lodge normally meets on the 3rd Sunday of each month at Faith Lutheran Church  Lodge events will begin at 4pm unless otherwise noted.
For more information this month's activities along with other Lodge events, please check out our newsletter and calendar of events pages.  Contact info@tnvikings if you have any questions!
Explore, Embrace and Celebrate your Scandinavian Heritage!  
Chartered in 2008, "Vikings of the Smokies" (VOTS) was pleased to be the very first Sons of Norway Lodge in Tennessee. Sons of Norway is a family organization and anyone with a nordic heritage or interest in Scandinavian traditions, culture or language is welcome to join.  
Embracing our nordic heritage & celebrating our future
To learn more about the Vikings of the Smokies,  please email 

info@tnvikings.org

   
SaveSave
SaveSaveSaveSave
SaveSave
SaveSave
SaveSave